My design but same building procedures that Gator Boats are built with. Brad, if it is inappropriate to post this here please delete.
My chine logs are different(30 deg. angle, 3/4" X 1") than a Crock but this how I fit mine. It should work for other shapes as well.
Fitting the chine logs at the stems: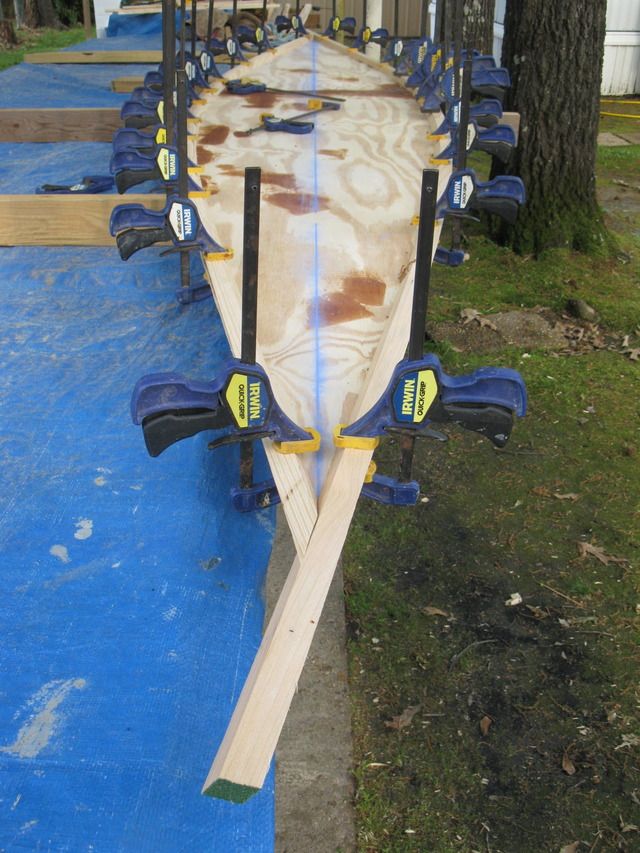 After the logs are attached to the bottom I turn it over and trim the excess.
It is supported on my strongback(not attached to any forms) and the stems are installed. A strong back is not required. Saw horses or other means of support will work.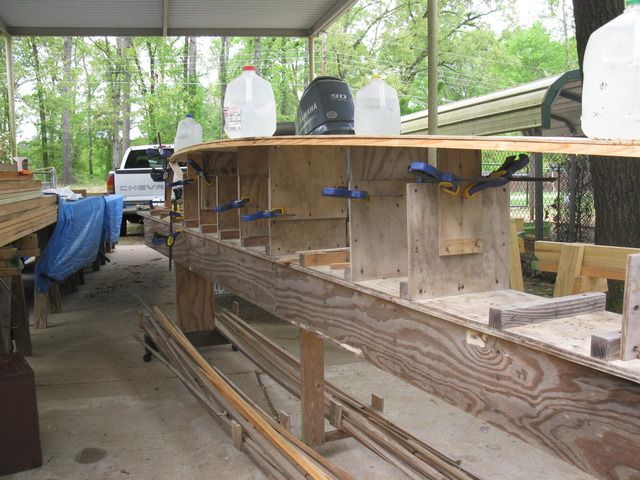 The bottom is then shaped to the rocker I desire by moving the height of the strongback stations as needed.
beekeeper