Lots of fun learning how to make these:
Traced my son's crawfish stirring paddle onto a $.51, 2X4 from H.D. cut off bin, for my first try.
I'll probably never use it: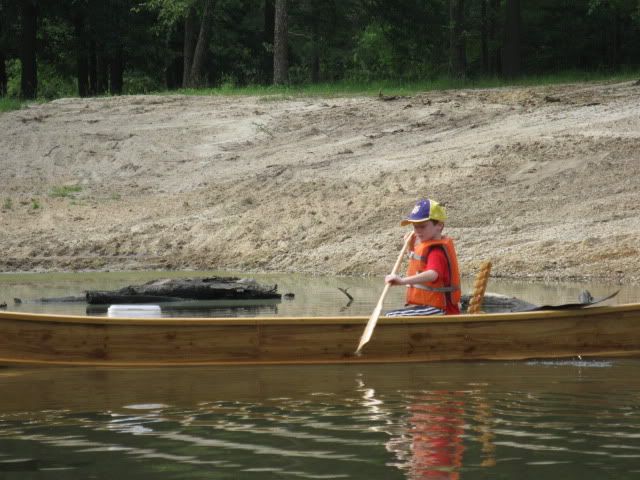 A "bright" idea gone dim. Thought I would make a short double paddle to ease the boat along while fishing. Could be used as a single paddle but would not have to swap sides of boat. Just pick it up and paddle on which ever side of the boat you needed to. Did not work too well in practice. Not the first time my ideas didn't pan out. It was still a lot of fun to make and I need the practice.
I thought it looked good on the boat.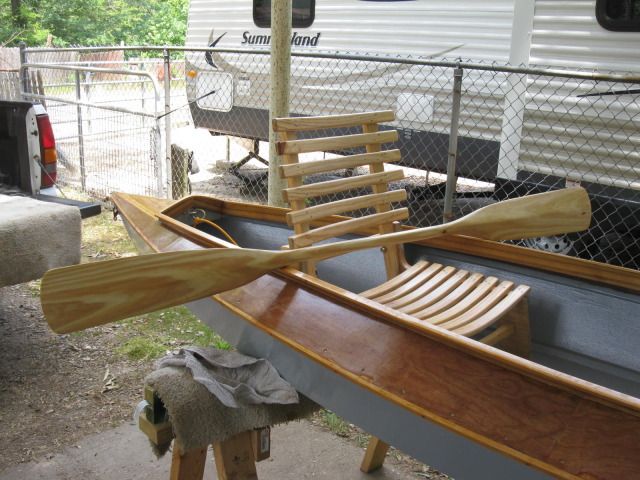 Only thing lost was time, but what is time to a paddle?
A lot of pirogue paddlers around Lake Bistaneau use two short (36" or less) paddles. One in each hand, (thumb on top side of fist) held at the shaft next to the blade. The stroke is a grubbing motion (reach forward, stab paddle into the water and pull rearward), alternating left and right stokes. Only one paddle is used when casting or other activities. I don't have any pictures but I will try to get some and post. I did not explain this well, but the two short paddles in this picture are being made for that usage:
Used some more discount cut off boards for practice, befor investing in good wood. I like building these things.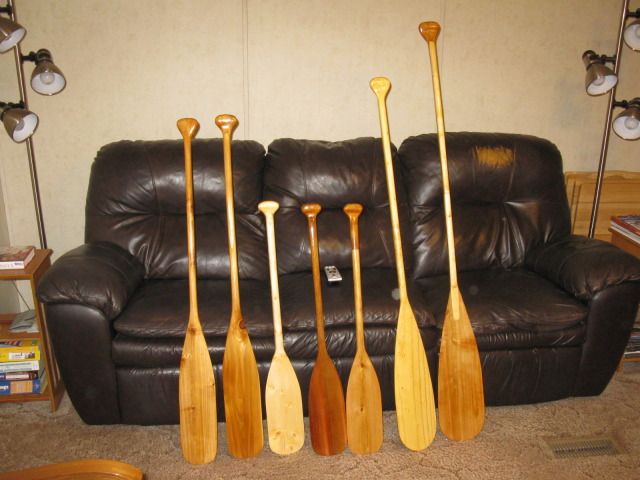 The blades and shafts are made from a 3/4" board, with another strip laminated to the shaft. I did this to make the shafts thicker than 3/4". The shafts finish out 1.25" thick X 1" wide. Without the added strip they would be 3/4" thick X 1" wide.
The third and sixth ones from the left are pine with a cedar strip. The others are cedar blades and shafts with pine strips.
This picture shows the strips better.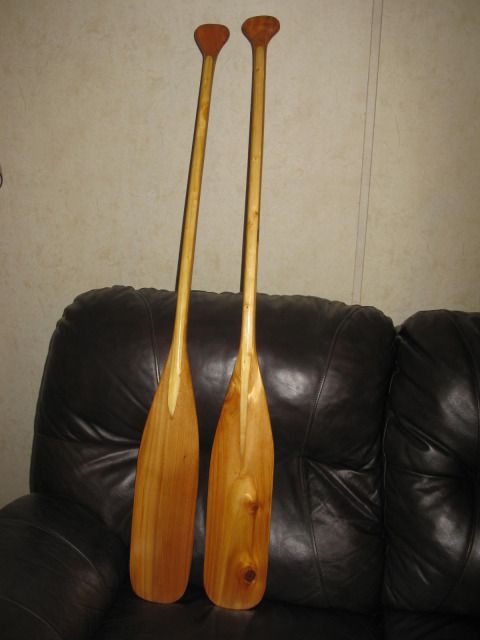 The strips are different lengths, but I was not trying to build a matching pair, just experimenting.
beekeeper