Cutting the chines correctly is one of the most daunting tasks in building the DH. Finally after a lot of practice, cussing, chiseling, sanding, dremmeling, etc... I've found a pretty good solution. Remember, "necessity is the mother of invention".
Step 1
- Cut a piece of scrap 3/4" ply roughly 5" x 8". The exact size doesn't need to be exact, it is simply a suggestion.
Step 2
- Cut the long side of one edge of your scrap on a 45 degree angle and the other on a 10 degree angle. This will serve as your guide for cutting. I will note, that I've found a 15 degree angle does help with the porpoising that is inherent in the design of the DH at higher speeds.
Step 3
- Start at the bow. Position the guide so that the exterior lines up with the front of the floor as the bow will do. Mark a line on the floor and predrill your pilot holes from the top side. Note: the plans say mark back 3/4" but that is a mistake, a 3/4" piece of ply cut on a 45 will have a 1" face.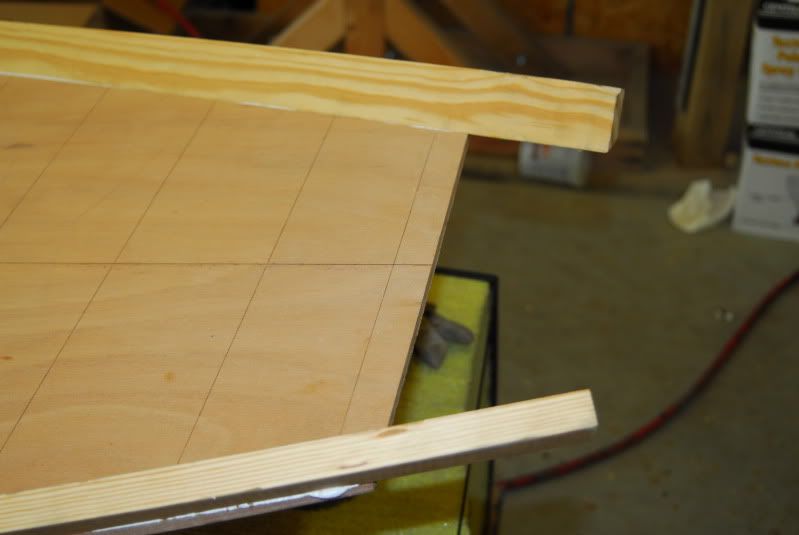 Step 4
- Run two temporary screws from the bottom into the guide, taking care to keep the front edge lined up for the length of the guide. You don't need to snug them down to tightly or it will pull away from the leading edge.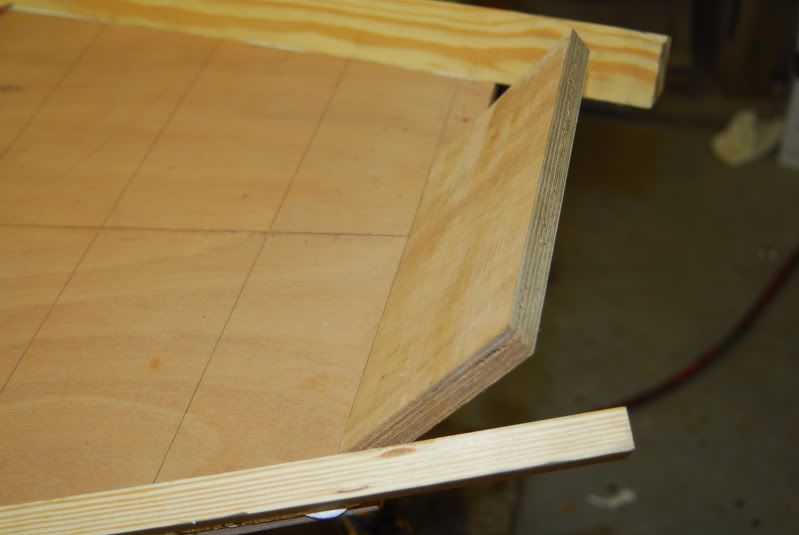 Step 5
- Using the guide line up a flush cut pull saw and carefully cut the chine.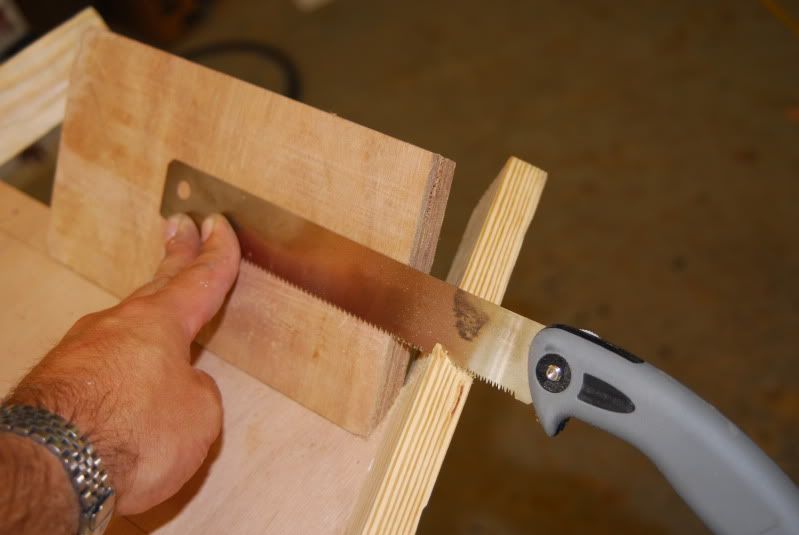 Step 6
- You now should have one of the bow chines cut on the proper angle.
Step 7
- Repeat the process on the other side of the bow.
Step 8
- Flip your guide over and repeat the process for the transom chines.
The whole process will take less than 30 minutes and considerably less frustation.
Brad