Step 1
- Once the floor is flushed up with the chines, raise your overturned hull so that you can have easy access to the sides without them hitting your bucks or cart. I made some braces out of scrap 2x that I can reuse as I build more boats and simply clamped them to the cart.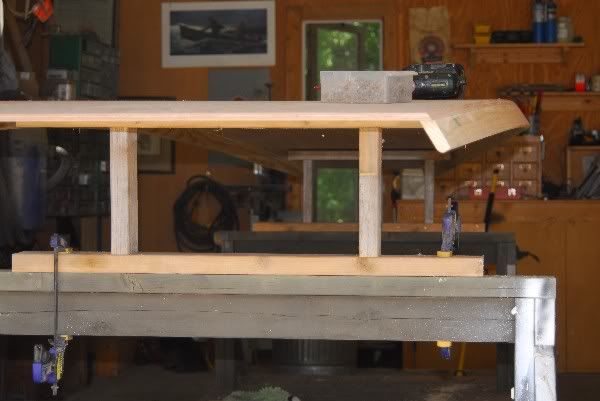 Step 2
- Using a piece of 2x2 go anywhere from 1/2 to almost all the way of the end of where the ply side is going to end. It really doesn't matter, if you go half way, you'll end up having to move your block once more before a section is complete. I usually move it once during the attachment of a side piece. Drill a pair of pilot holes that are parallel with the sides. Screw into the block from underneath.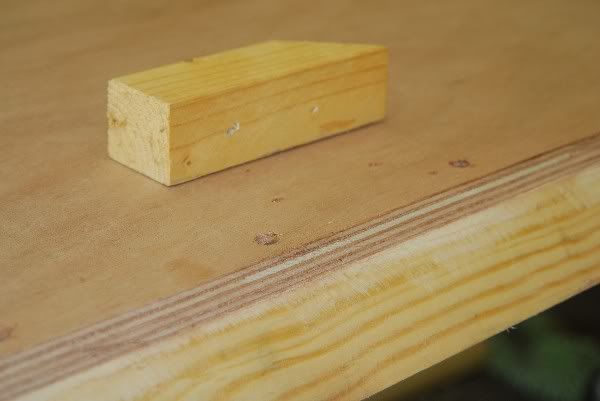 Step 3
- Apply your glue.
Step 4
- Anchor a good strong bar clamp (I like the Irwin heavy duty squeeze grips, pricey but well worth it) at the block with the bottom edge of the clamp hooking the side. Start attaching the sides, adjusting the clamp as you go. Move the block and reattach as needed and repeat on the other side.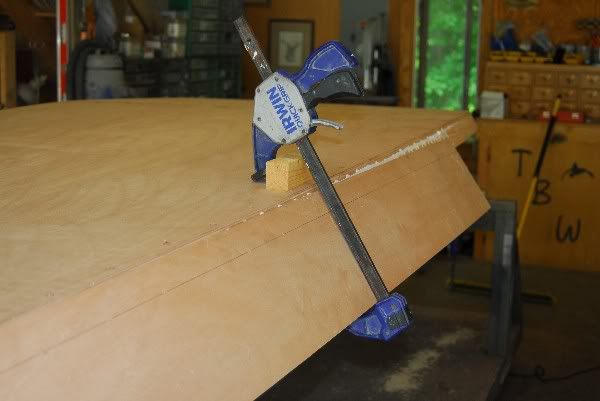 Step 6
- Takes me about 30 minutes to attach all the side sections. Step back, take a look and drink a beverage of your choice while marveling your work!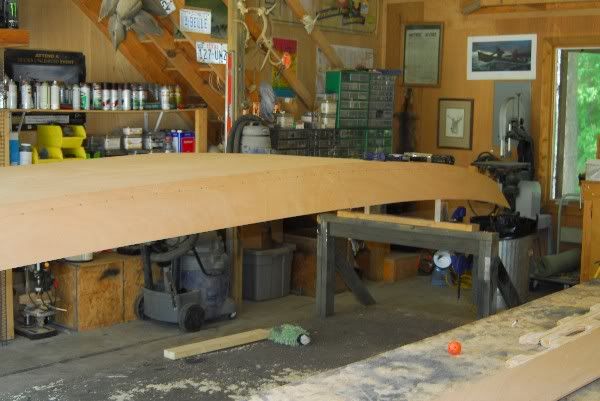 Brad