On the old forum there was lots of post about changing the amount of rocker. Usually the builder wanted less than what the plans gave you. Lots of ways to do this. I built and posted what I did to reduce the rocker in my pirogue. I used the "Gator Boats method of attaching the chine log to the floor and then the sides. It should work for other models.
Boats built from plans are built to a set amount of rocker. Setting the rocker to a specific setting useing the traditional, "cut an arc in the side panels", was hit and miss for me. Gator Boats attach the chines to the floor and then the sides. My Croc model was built this way. The rocker is set by the design. I proposed the question, "Could the chines be attached to the floor, and then adjust it to the desired rocker? Attach the sides and then cut them flush." This should allow the builder to get what ever rocker desired.
The answer is YES. I wanted 1.5" of rocker at the bow and 1" at the stern. It came out on the money.
Build the frame (chines and floor ribs):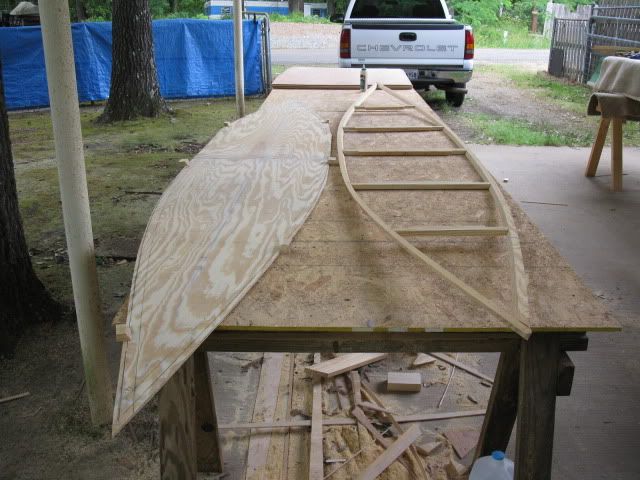 Attach the floor to the frame: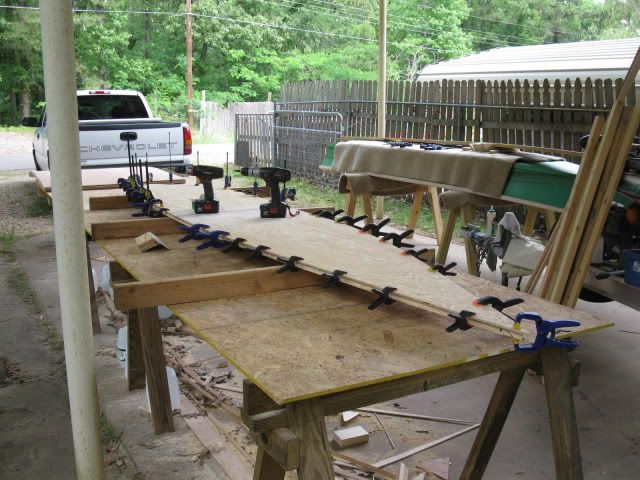 Place over saw horses: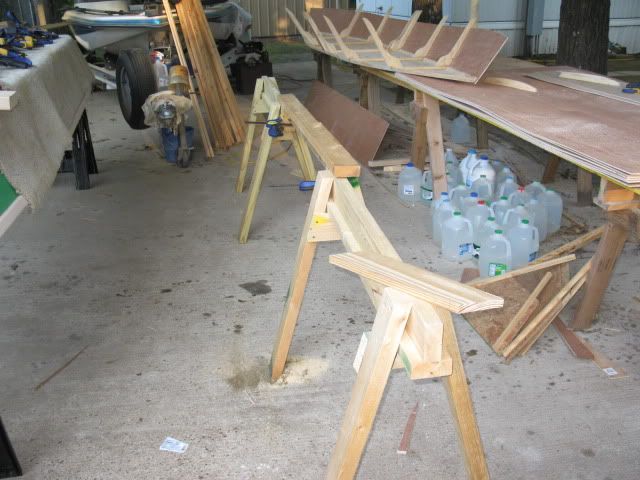 Adjust floor with weight and set the rocker to your measurements. I used a laser level:
I cut the top of the sides to the shape I wanted. This had to be redone after the sides were attached, because the height was wrong.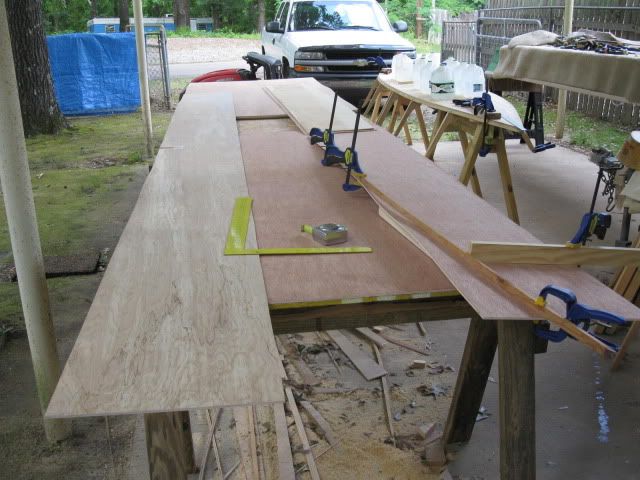 Attach the sides and cut flush: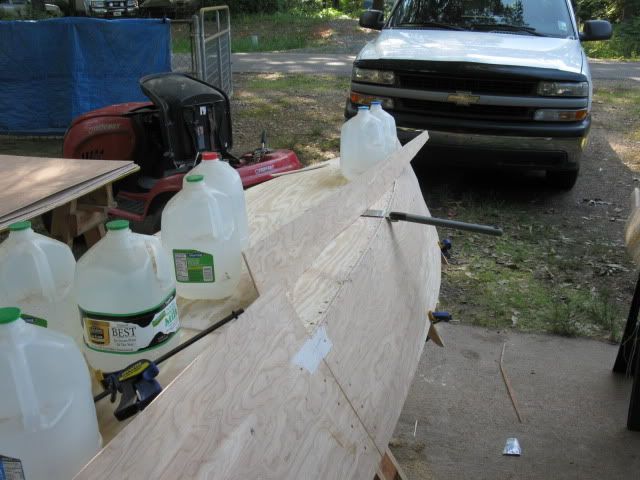 I am pleased with the way it turned out.
beekeeper