We made a short fishing trip and only one small fish was caught. My son said "That was the best one fish trip he had ever had!
". I agreed. It's not ever day a young man catches his first bass all by himself.
Dad instucting his son: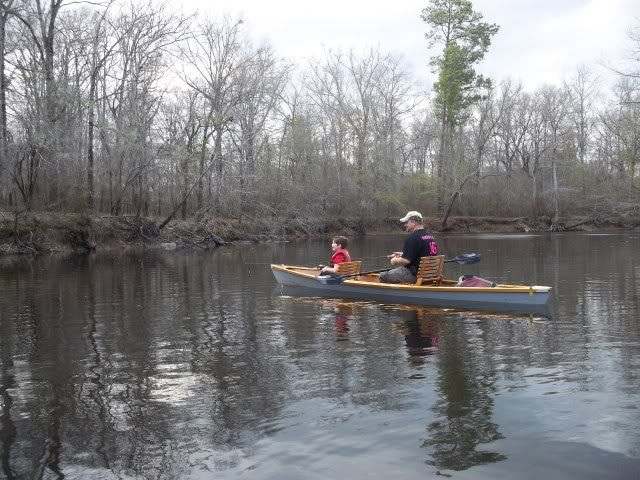 A trophy. My grandson's first bass:
We came in early because the weather was threatning but my grandson didn't want to stop. I think he has the fever.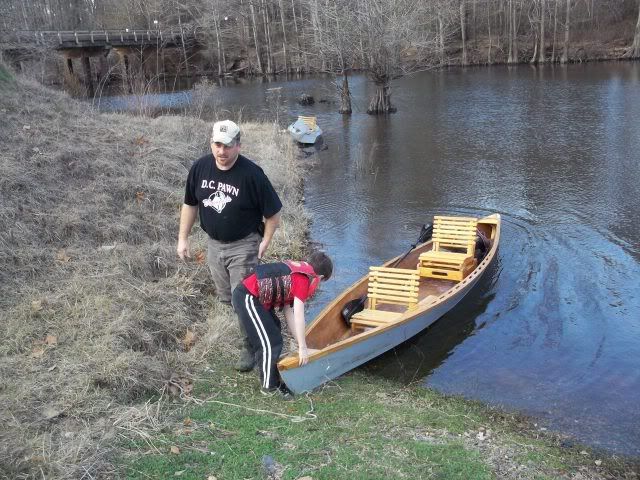 The goal for building my first boat was for me, my son, and grandson to be able to fish together more. I think I reached that one.
beekeeper[/quote]