Built one last year but really didn't like the final product. Tidied things up this year and used pretty much the same guts. Except switched to a smaller sealed lead acid battery vs. a lawnmower battery. Also went from banana plugs on the speakers to a simpler more effective setup with regular outlet plugs and a weatherproof receptacle. I've got a 6' mini stereo jack that plugs into the ipod. Ohhh, I can't wait for resident goose season :dv Figured some of you mid-westerner's that have spring snow goose seasons might be interested.
The guts: 8ah 12v battery and a 400 watt Walmart special amp.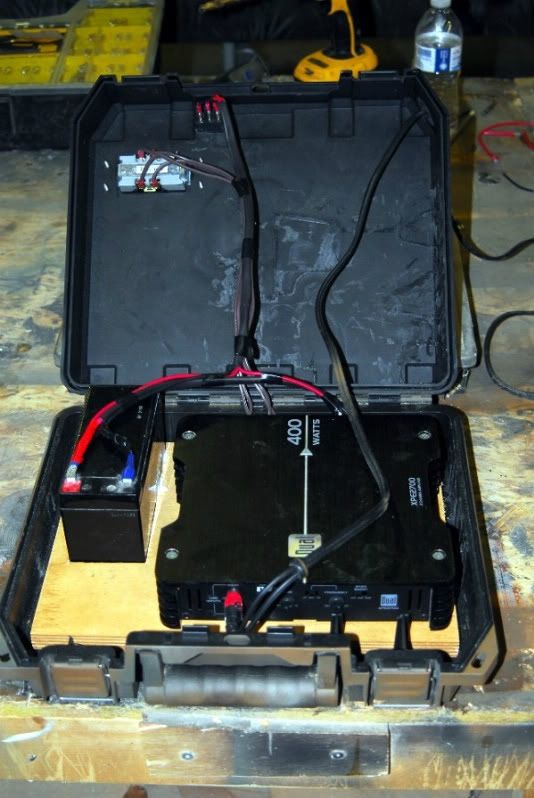 2 100watt outdoor loudspeakers via radioshack and 100' of lamp cord on each.
Simply plug them in and you're good to go.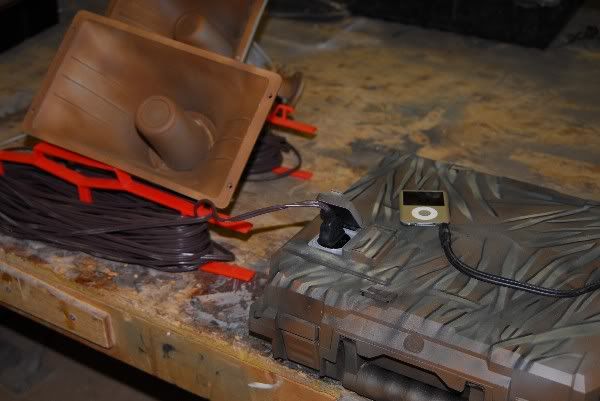 It will deafen you if you stand in front of them. That being said, I've got less than $150 in the whole setup. Granted I had a few things on hand and the box is a modified Dewalt drill box. Obviously I already owned the Ipod.
Brad